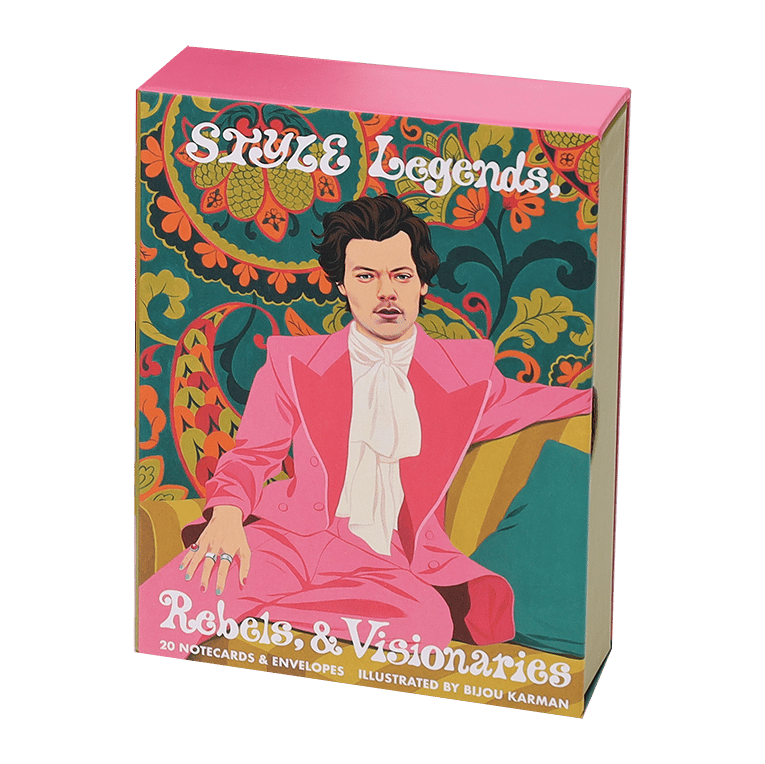 Style Legends notecard set
Style Legends, Rebels, and Visionaries is an inclusive and eclectic collection of twenty illustrated portraits of fashion iconoclasts in the fields of music, film, art, pop culture, and more.
This deluxe note set comes in a custom-designed box with a pull-out tray and features twenty assorted notecards and envelopes. Featured legends celebrated for their personal sense of style include Audrey Hepburn, Timothée Chalamet, Rihanna, Iris Apfel, Billie Eilish, Zendaya, Harry Styles, and others.